Blog Post # 28
Disenfectant Fogging
Hello!
Welcome back to Robert Young Carpet Care Blog.
Today people throughout the world are facing a pandemic that really ravaged in many sectors of our lives.
So, for every people want to be healthy is a must! Why? Because at least they can avoid being contaminated by THIS virus. What is it? It's Corona or also called Covid-19.
We can understand if all of us are fear or panic since there are still many other possibilities that can be happened to all of us… BUT,
Don't panic!
Don't let your immune system be destroyed by this virus.
Stay calm!
Stay healthy!
Build your healthy relationship vertically and horizontally!
Be positive!
Last but not least, please keep your places cleaned by disinfect and sanitize them.
We are from Robert Young Carpet Care will always participate to prevent the transmission of this pandemic. We will help you to do disinfecting fogging. And we will use ULV Foggers with MediClean® Disinfectant Spray Plus (formerly Microban®) which is a water-based bactericide, fungicide, deodorizer, and antimicrobial all in one unique formulation.
What is ULV Fogging?
ULV (ultra-low volume) foggers
·         They are called as cold foggers.
·         They don't use heat.
·         ULV foggers safer for indoor use.
·         The pressure of fog they produce using one of two ways:
The disinfectant solution is pumped through a high-pressure or slowly nozzle so make the liquid breaking up into tiny droplets as an invisible fog when we spray.
Particle Sizes
ULV foggers typically produce slightly larger droplets, with a minimum diameter of 2 micrometers.
That is how Robert Young Carpet Care is taking an active role in preventing the spread of this pandemic with disinfectant fogging.
Robert Young Carpet Care really hope that this piece of sharing may all benefit us because we must do something that we decide with our better understanding. Stay healthy, stay strong, don't give up, something good will come.
EVERY CLOUD HAS A SILVER LINING
Robert Young Carpet Care
610-507-3066
Blog Post # 27
Corona Attack: Health Threat or State Threat
Let me invite the reader to remember about a month back, before all of us feel the deep anxiety like now. it started when the Chinese government conducted a lockdown that began in the city of Wuhan in Hubei Province in December 2019 and then followed other cities also took part in the lockdown to put the brakes on the spread of the corona virus, which is currently given the covid-19 code.
Then spread information about the spread of covid-19 virus to several other countries, when the world began to worry when there a few people who feel very confident not to be infected by the virus. These were the several conversations in cyberspace and in coffee shops one month ago. Furthermore anti-science statements by the public and netizens in cyberspace are then strengthened by various statements, even though the World Health Organization (WHO) has warned all countries to be vigilant about the virus. Then we come to this day. The statements and feelings of anti-science arrogance to the community about a month ago were paid off by the current anxiety. This concern is indicated by several governments taking the option to close access.
Inadequate Health Facility Readiness as well as Hospital Bed Readiness in every state. Health facility readiness is indeed one of the determining factors in handling corona, but the readiness and firmness of the government is also important. Learn from what happened in Italy, whereas if based on the readiness of health facilities, of course Italy was far more prepared.
Two-way attack - After WHO announced that Covid-19 is a pandemic (read: epidemics that had spread to several countries or continents) and recommended activation of national emergencies, the government should have looked at this issue in greater view. The corona pandemic is not just a health problem, so the central government must think of and consider many scenarios if the status of a national emergency is determined.
To face the problem today, the government will think of the best steps and strategies by considering all the scenarios that will occur in the future. This problem will have a big enough share to bring the economy to fall further. Imagine if social distancing is valid for the next two or three months or even more, community interaction will be reduced. Of course many households will withhold their consumption. Seeing the community work sector in many places, the implementation of social distancing status which is then more specified as physical distancing will severely hit the economy of most households.
It's what going on in this world today!
No one is immune to the fear but fear will not make us better.
Let's do our part by taking care of our health and environment while keep watching for all the possibilities that might be happened.
HEALTH is so valuable now.
Healthy outside, healthy inside.
If you need help cleaning the home or work environment, please contact us.
Robert Young Carpet Care
phone: 610 507 3066
#be positive#stay calm#pray#
Blog Post # 26
Saturday, December 21st 2019
How To Take Care Of Leather Furniture?
Leather is a type of material that is durable and easy to care for as long as you know the steps to take care of it correctly. However, various types of leather furniture have different types of cleaning according to the type of the leather.

Recognize the Types of Leather In Furniture

Unfinished Leather

This leather is pure animal skin material which is not given a touch of color finishing. This type of genuine leather has a luxurious and soft feel.

This type of genuine leather is usually more sensitive than other types of leather, the price is more expensive. This type of leather is very similar to suede sofa leather.
Finished Leather
This type of leather is often called finished leather or semianniline or anilline plus pigment or even pigmented leather. This ready-made skin is usually better protected by its surface because it is not porous and is more resistant to stain or liquid absorption and has a more diverse appearance.
Imitation or Synthetic Leather
This material is widely used to make sofas, usually a material known as oscar material. This material is thicker and looks stiffer. This type of material is usually a synthetic leather made from polyurethane plastic polymers. It is better than PVC polymers which are easier to peel. It is quite strong and durable. So this material is widely used as an upholstery material for imitation leather sofa.
Now, how to take care of the furniture according to the type of material
Unfinished Leather
It is relatively easy to clean if there are stains that stick to clean immediately using soap that does not contain hard detergents. Also keep away from products that contain alkali, ammonia, silicone and aerosol-shaped products. These materials can damage the texture of the leather.
Finished Leather
Please don't use detergents, cooking oil, and various other abrasive materials. They are prohibited from being used in finished leather.
Faux or Synthetic Leather
Faux or synthetic leather is basically also vulnerable to abrasive chemicals like ammonia, alkali, silicon and others. These material can dissolve the color in the top layer and make the texture of the leather becomes harder and easier to peel.
HOW TO CLEAN THE LEATHER FURNITURE?
CALL THE PROFESSIONAL.
YOUR LEATHER FURNITURE IS YOUR INVESTMENT, TOO!
Robert Young Carpet Care
(610) 507-3066
Blog Post # 25
Sunday, December 1st 2019
The PROs and CONs in Natural vs. Synthetic Rugs
Having a rug is common. You even know the various types of rugs, don't you?

However, choosing what kind of rug is a serious decision. The designs, textures and price affect the art of your room. These are items that are potentially in your home for a long time. You should think first before decide.

So, let's compare natural and synthetic man-made (artificial) fibers.

The things we should know about Natural Fiber:

This fiber is very absorbent so it needs more time to dry.

It is easily damaged by chemicals.

It shrinks, gets stain, and fades easily.

It attracts mold and insects.

Biodegradable and can be recycled.
Wool
It's soft, luxurious, naturally stain-resistant and flame-retardant (the fibers aren't easy to be burnt and can be self-extinguish quickly without additional chemical solutions).
Though wool rugs are expensive, they have a better value. When you really take good care of them, they can last up to more than 50 years! 

Instead of soft, wool is resilient – wool rugs hold their shape, even when you stretch it the fibers will be bounce back without breaking.
Please have the Certified Organic Wool, if don't, it may contain pesticides.
There's good news for people who have allergies because wool fibers hold dust particles and help to purify the air by absorbing the air contaminants. Not even you and I can see them.
Silk
Silk rugs look luxurious and expensiveeither. It's the only natural filament fiber that makes shiny and very soft to  your rugs.
It needs special treatment and knowledge to take care of it.
The alkaline detergent can make it yellow.

Exposure to sunlight will result in fading.
To clean silk rugs is somewhat complicated because water spots and watermarks can result from wet cleaning.
Do you know if silk fibers exposed to moisture will lose its strength approximately 20%?
You'd better have dry cleaning. It is best way for cleaning. For the real silk costs at least $50 per square foot, beware if it costs less.
We haven't done with the natural fibers since there are still types of rugs made from natural fibers from plants. They are made from <strong>cotton, seagrass, jute, coir, and sisal
They have a natural organic appearance.

They are rough.

They don't generate static electricity.

They are less expensive than wool and silk, but their price will vary due to the weave and fiber combinations.
Cotton is soft to the touch but wears quickerthan wool. It is rarely used to manufacture large area rugs, so it's handmade rugs.
It's easily to get stain and soil.

It can turn gray.

It's not good to be in heavy traffic areas.

It's stronger when wet!

It's not naturally flame retardant.
Seagrass
It's the cheapest of natural fibers. It's tough, more casual look and it isn't scratchy likes sisal
Its textured weaves and dark colors help to hide blemishes.
It naturally gets rid of stains and cannot be dyed. It is the cheapest of natural fibers.
Jute
Actually, it's often used as carpet backing.
It is the softest of all the plant fibers, but less durable. Jute works well in low to medium traffic areas.
It is resistant to mold and mildew, but consistent moisture and exposure sunlight will cause it to  deteriorate.
Coir
It is tough but really scratchy and rough. Its fiber is durable, rot resistant, repels insects, and is difficult to ignite. It is great for casual areas with some exposure to moisture.
Sisal
Its tight weaves create very durable carpets and rugs that are great for high-traffic areas.
Now, let's to talk about the artificial fibers. It's also known as Synthetic Man-made Fibers.
They are from a non-renewable resource; theyare made of petroleum-based synthetic. They are Nylon, Polypropylene, Polyester.
Nylon
It is one of the most popular synthetic fibers. Nylon is excellent! It is resilient, its abrasion resistance is excellent, and it can resist mildew, aging and sunlight fading with very good color retention. The con is that it is poor in resisting stains.
Polypropylene
It is less expensive than nylon for sure. It resists mold and fading from sunlight. It is the fiber of choice for outdoor use. One major drawback of Polypropylene - it attracts oil-based stains.
Abrasion can permanently damage the fibers, like friction caused by moving
furniture.
Polyester
Do you know Polyester fiber is recovered from type 1 plastic soda bottles? It is great because it helps to reduce waste in the garbage dump.
It has an excellence resistance to mildew and aging but the heat exposure from the sun will cause degradation.
It also attracts oily soils so it's not good to be put in high traffic areas.
If you have any further questions or issues with your rugs, carpets you may call ROBERT YOUNG CARPET CARE. We can do more than rugs and carpet.
We use environmentally friendly, non-toxic products that won't cause any harm or damage to any type of rugs, carpet, furniture, and flooring. Our formula is more potent and safer than your average cleaning company, which is why we're known as the best around!
Robert Young Carpet Care
(610) 507-3066
Blog Post # 24
Monday, November 25th 2019
The Benefits of Cleaning The Mattress
The benefits of cleaning the mattress:

- Cleaner and healthier the quality of air
- Reduce Allergies- Better quality of sleeping.
- Boost the life expectancy of the mattress

Why should ask the professional?They know what they do. (Please read our article about it)

Call us to get your mattress done

Robert Young Carpet Care
(610) 507-3066
Blog Post # 23

Saturday, November 23rd 2019
Mattress Cleaning? When and Why Should We Clean It?
Have you ever thought about cleaning your mattress? Did you remember the last time you cleaned it?</p>

As a matter of fact, all of us spend a third of our life sleeping, don't we?

For you to know that the cleanliness of your mattress directly can affect your sleep?

Why? Yes, the mattress can more than comfort and support your health.

The mattress an affect the room air's quality, it means you may get better oxygen which is important for regenerating, rejuvenating, and recovering your cells when you are sleeping.

When you are sleeping, your body's cell receives the oxygen.

Can you imagine, you are sleeping for 8 hours with the old dirt, filth, and critters?

They are bad for your respiratory systems, bring allergies, insomnia, and lowered libido.

Did you know?

Sweat, dead skin, dust mites, stains, dirt, and little insects are trapped in the mattresses.

They will be in your mattress for weeks, months, or years.

They will stay there until you do the deep cleaning.

Nevertheless, your need a clean place to rest for your body.

The new mattress is expensive, too. So, by taking care of your mattress, you boost the life expectancy of your mattress. It means you safe your money.

When and How to Clean Your Mattress???

Your mattress should be cleaned approximately every six months. Autumn and Spring are the best times for you to do it to prepare your bed for the upcoming season.

You know it's not easy. Why don't you get the experts to clean them up for you?

They know what they do! They know how to do the deep cleaning process. They will flip and rotate the mattress. The mattress should be rotated and flipped every 6 months to extend the mattress life and prevent sagging.

Here we are ROBERT YOUNG CARPET CARE

We can do it for you. You just sit and relax by the end of
day you'll get the clean mattresses and fragrance.

We use environmentally friendly, non-toxic products that won't cause any harm or damage to any type of mattresses. Our formula is more potent and safer than your average cleaning company, which is why we're known as the best around!
Robert Young Carpet Care
(610) 507-3066

Blog Post # 22

Saturday, September 28th 2019
Should you do the deep cleaning your houses during Autumn?
You've never thought about it before, haven't you?
Yes! You are all used to do the deep spring cleaning at home, but have you ever
done autumn cleaning?

We are from Robert Young Carpet Care going to share our opinion about it.

So, should you do the deep cleaning your houses in Autumn? We should answer - Yes! It's important, because we believe we want to achieve a healthier winter for sure.

During the Autumn the temperature decreases the humidity is uncontrollable. Have you ever thought that the rugs natural fibres, carpets, cloths at home can be the problem? They are the best places to incubate
germs, bacteria, also molds and mites act up in warm winter environments.

Don't worry! You only need some simple steps to do in autumn to stay healthier in winter.

Instead of cleaning your rugs, carpet, furniture, you should clean your mattress. If you sleep in a healthy mattress, your sleep quality will be increased. Having a good quality of sleeping, instead of keeping your best immune system, it is also the best defence against viruses. So please clean your bed, blankets and the bed sheets.

Do you know when you have deep cleaning in Autumn, you will have fresh thinking?

Summer is over, Autumn comes. The weather is going to change, with the lack of ventilation and warm moist air this situation is the ideal phase for germs and their friends to grow.

Please pay more attention to floors, furniture, and fibres

As you know your carpets, sofas, pillows and mattresses are the best places for mites and bacteria. You should take care of them regularly cleaned. Remember, they look clean, but how about the food crumbs, spillages, dead skin cells and sweat are in these materials during everyday life.

Last but not the least, empty bins!

Sometimes we are too tired to empty the bins, especially when they are full of tissues. Take care of your bins daily, please!

For more information, please don't be hesitate to contact us.

We are happy and ready to help you.
Robert Young Carpet Care
610-507-3066
Blog Post # 21
Thursday, September 19th 2019
Hire A Professional Carpet Cleaning or Do It Yourself?
My customers often ask me this kind of question. It is really hard for me to answer. I am a professional carpet cleaner and I have to answer about it…

To be honest, for sure, you need a professional carpet cleaner to clean your rugs, carpets, and many more.

There are some reasons for every person but… FYI if you're going to clean your house, please clean the carpets. Why? The dirty carpets with lots of spots and stainscan make a very big deal of your house  performance.

On the other hand, cleaning the carpet is more than just picking the dirt, vacuum and cleaning. What you do to your carpets would affect to your whole house.

So that's why you need a professional cleaner to do the job for you. A professional know what to start first.

To hire a professional actually is cheaper than to hire a machine and you do it yourself. Do you know the risk that you may face that comes when you doing it? It's not worth it if you ruin your rugs or carpets.

The professional carpet cleaners know the different techniques and different cleaning that carpets need.

The professionals know variety of cleaners.

The professional carpet cleaners are trained in doing with the specialist cleaning solutions and techniques to remove the dirt and soil safely from the carpet.

The professionals also can minimize the moisturizer with the turbo dryer.

In short, you know what you should do. There are pros and contras in this world but I believe you know the best for you.

We are Robert Young Carpet Care. We CAN do the cleaning for you.
No Rush – No Scam. Reasonable price along with the results.
For more information feel free to contact us
Robert Young Carpet Care
(610-507-3066)
Blog Post # 20

Friday, September 6th 2019
Mold and Mildew… Mildew and Mold… Which one?
The term mold and mildew is often used interchangeably. They are similar but not really the same. It is important to understand their similarities and differences before trying to prevent them from happening or clean up or recover after finding them in your residential buildings or work places.

They are fungal forms. The fungus is actually a type of mold. They are members of various  microorganisms which include fungi, algae, rust, yeast, and bacteria. The ability to exist in almost all types of material (as long as there is organic material on it) gives these microorganisms a little bit confusing which is called the main agent of deterioration.

The color and texture of mushrooms and mosses is also a way to distinguish each of them. Active prints are usually red, green, blue and black and tend to be unclear and slimy. The fungus is usually powdery and
is most often grey and white.

While fungus can survive on non-living materials such as tile and plastic as well as on plants, mushrooms specifically look for animal and plant items and especially damage plants.

Apart from certain organic materials that might be present, neither mold nor mildew can hold surfaces where there is moisture. They both prosper in a dark, damp, humid, and poorly-ventilated environment.

Do you know that mold and mildew are odourless and invisible? What are the spots like black, yellow, green? They actually the end result of the digestion of these organisms when they consume the organic food.

Their spreading by sending out massive amounts of spores that are always present in the air and are spread by air currents.

If the spores cannot find moisture, they will remain in the air, lying dormant until moisture occurs.</p>

They can cause many problems for human. Generally, they can bring asthma and allergies, and the mold can cause serious tiresome.

But mold gives the benefit for human in used in the production of some medicines (penicillin), some cholesterol lowering drugs and some immune-suppressant drugs.

It is used in the foods like cheese, soy sauce. Whereas mildew is no benefit at all.

How to Prevent Mold and Mildew?


Relative




Humidity Control and Monitoring

Air

Circulation

Clean

Regularly




What If You Find Mold or Mildew in Your Residential
Buildings or Work Places?

Take out things with mold or mildew on it.
With a mildew proofing kill any remaining mold or mildew

Vacuuming

Replace cardboard containers with plastic bins but make sure to allow the air flow

Spray walls with a commercial sprayer containing 10% bleach.



Or you may call us if you feel confuse, don't hesitate to contact us.
Robert Young Carpet Care
610-507-3066
Blog Post # 19
The Carpet Cleaning Methods That You Should Know
Wondering how to clean carpets?

There are different types of carpet cleaning methods. You have to be aware the techniques of choosing the methods.

Difficult? Not Really! Let's start to know one by one… Ready?

Carpet Shampoo

There's not only our hair that needs the shampoo, carpets do too. Have you ever heard? Or it's something new for you? It's the most common one. Actually, it's about the foam ingredients of the shampoo that can attract the dirt in the carpet, especially when we left it to dry. Once it dries the foam can be brittle and lose itself from the carpet fibers then we just suck it with the vacuum cleaner. At this level, I believe you don't need the professional.

What else? I should let you know about the strength of the shampoo. Be careful! Otherwise you can

fade your carpet colors. Everything has to be done in moderation, use right amount of the carpet shampoo.

The method of dual processed – Hot water Extraction or Steam Cleaning

What about this method? Let me explain to you.

When you hear about steam cleaning, it doesn't use steam but it uses the hot water. How hot? It's around 150 till 200 degree Fahrenheit.
 
How does it work? The hot water pressure is sprayed on the carpet. The high pressure of the hot water may force the dirt to come out and use the vacuum cleaner again to suck it.

This method is also the same with the term of deep cleaning methods for the carpet cleaning. Instead of cleaning fungus, dust mites, and bacteria, the hot water can sanitize the carpet as the prevention of the anti-allergic. Please ask the professional about this kind of methods because they are knowledgeable about the fabric types and the right water temperature.

The Dry Powder Cleaning Methods or Foam Cleaning

No water is needed. The dry powder function is an absorptive material, that is made of detergent, solvent and a little amount of water.

Sprinkle the powder on the carpet you need to be cleaned then use the rotary machine to scrub it. Let it rotate for about 15 minutes after that the dirt will accumulate and use the vacuum cleaner to suck the powder dirt. This method is not wetting your carpet.

Stubborn Stain is on the Carpet.

You dropped something on the carpet. You tried very hard to get rid the stain out from the carpet, but you can't. Don't give up!

You should not be worry about it. There must be the solution. It is the most effective method in the carpet cleaning. Here are two quick and homemade methods to get rid of those stains. Mix the liquid detergent with the white vinegar and lukewarm water. Apply this solution on the carpet. Let it dry and scrub it with the brush. Rinse with the warm water… The stain will go away.

There's also another magic homemade solution that you can make it by yourselves. The ingredients are Lemon, Vinegar and Borax. Mix them and apply it on the stain. Then vacuum the carpet or wash it with the liquid detergent.

What do you think?

Do you still have the difficulties? No time for doing this? Any questions?
Robert Young Carpet Care
610-507-3066
Blog Post # 18

Why Stains Might Reappear After Doing the Carpet Cleaning?
This kind of question is often asked by customers.

Actually, this is nothing wrong, one thing you have to understand since people may do it unconsciously when they make the carpet / rugs dirty.

Have you ever thought when you or your kid comes home from work or school with the mud covered your shoes or you kid's, and you or your kid just wants to rush in the house as quick as possible?

After that you find your carpet color is the color of chocolate pudding, rather than the nice off-white color you much prefer.

Then you clean it as best as you can, with your home cleaning supplies, but it doesn't change. Feeling hopeless you decide to call your local carpet shampooers the next day, and they come within the next few days. They do the cleaning, foam it up by charging you a couple hundred.

A few days later while waiting for your carpet drying, you notice a kind of crunchy under your feet. You
feel like stepping on the biscuit crumbs. This is actually the mud stains that you or your kid did it in a few days ago, it is still there. Though it may look a few shades lighter, but you can definitely still see the stains there.

Don't Worry, It Happens to Others, too

These kind of reappearance of spots and stains are common occurrence when the carpet cleaning care uses a traditional method, like soaps, shampoos, and a basic rinse. Once the carpet / rug dries, spots can be seen. Sometimes you may not notice the spots come back until after some time has passed.

Those stains burrow themselves deep within into your carpet's fibers! And because the carpet cleaning care used the traditional cleaning methods, they couldn't exactly remove the "things" which had hiding underneath there. Moreover, most of the chemical substances from the shampoo decided to take a spontaneously may stay-action with all the stains and bacteria underneath the carpet fibers.

Then this kind of question crossed your mind, "But I thought I have called the professional carpet cleaning?"

Well, I suppose maybe it was. So why did your spots come back then?

So, I will let you know about RESIDUE.

As a matter of fact, RESIDUE is the most villain for the carpet.

Where does RESIDUE come from? This enemy was created from soaps and detergents. They are often
left behind in the carpet fibers and make stains. The RESIDUE can be stick on the surface of the carpet and even creates the residual crunchy. So, when you step on the carpet you feel like step on the biscuit crumbs.

What else instead of the RESIDUE?

YES, EXACTLY! The mix between RESIDUE and TRAFFIC. I mean it is the traffic areas of the carpet, like
around the doorways and the stairs. That sticky residue is capturing all the dirt and soil in its grasp, and stay deep within the carpet. Just as that residue is catching all of that dirt, at the same time, it is also catching the dust particles swirling around the room. They set onto the carpet, when someone walks over it, it goes deeper into the carpet and leaving behind a new layer of dirt and soil.

What about the vacuuming the carpet?

They are even much too deep in the fibers for spinning brushes to reach. The new dirt coming through
the door, will continue to stick to the detergent residue!

Normal carpet cleaning methods do not have the ability to defeat the residue from the carpets.

How come?

When the shampoo is extracted from the carpets with water, the soil/mud is so deep within the
carpet fibers, it is not 100 percent removed! After extracting, the carpet may look clean on the surface but as it dries, the residual penetrates soil to its way to the surface of the carpet fibers, and suddenly it  reappears a day or two after extracting.

Basically, with these traditional carpet cleaning companies' methods, they drown the carpets
with too much combination of the soaps and moisture. IT CAN'T BE REMOVED AT
ALL.

We are from Robert Young Carpet Care offers the best carpet cleaning care in Reading, PA

Robert Young Carpet Care Is NOT the only one carpet cleaning companies in Reading, PA. But why us? Because we do something different from the basic carpet cleaners. The spots and stains are much less likely to reappear with our carpet cleaning process. Guess what? We don't use soap, detergents, or harsh chemicals. We use the top-notch natural cleaning solution, which the ingredients all-natural water, high pressure, and high suction!

Our specialized cleaning method doesn't allow your stains to remain! Our Powered Water cleans and sanitizes your carpet without leaving residue behind. No residue means carpets stay cleaner longer.

Stop dealing with reoccurring carpet stains.
Robert Young Carpet Care
610-507-3066
Blog Post # 17

Keeping Hardwood Floors Looking Good Is Easy!!!
Who doesn't want to have the hardwood floors beautiful?
I believe, everyone does.
You even take care your hardwood floor very carefully, but do you know there are "things" that can ruin your hardwood floors?
What are they? Curious to know it?
Here is Robert Young Carpet Care want to share something with you….
Are you ready? Let's go… Let's find out…
It doesn't matter the setting, how durable of your hardwood floors, how you have maintained them… but most common ways that people accidentally damage their hardwood floors. So please avoid these things, you will keep your floors in the great shape!
How many of you like Sliding Furniture Around?
It's the quickest way to scratch up your nice hardwood floors! Make sure add the pads when you are going to move your furniture.
Is it wrong having pets or wear the high heels shoes?
Definitely NOT!!! What's the matter with the pets? Maybe we are unaware that their nails and claws can scratch the hardwood floors as well as walking with your high heels' shoes inside the house. Your high heels' shoes will not only scratch your hardwood flooring but also leave indentations.
So we think you should put off your high heels shoes and trim your pets' nails and claws. Simple but worth it…
Do you think that the sun ultra violet can threat our skin as well as harm the hardwood floor?
The sun UV rays can make fade your hardwood floors' color and make them look dull.
So, protect your hardwood floor from directly sunlight. Have the blind drapes and close them when the sun shines so brightly.
Your rug is your investment! That's really true, but do you know if you put the certain wrong area rugs can leave the stain or discolor your hardwood floors? How come? Yes, because some types of rugs can trap  gases that warp and ruin your floors.
Now vacuum cleaner feature is designed to be used on hardwood flooring, BUT don't vacuum with the brush on!!! The brush is great for carpet cleaning, YES, SURE but it is not good for the hardwood flooring because it can easily leave behind marks or scratches on hardwood flooring.
Is it wrong to clean the hardwood flooring by ourselves? NO!!
If you are going to do it, please use the correct cleaning tools since the wrong choice of the cleaning tools can damage your hardwood floors and also limit your hardwood flooring appearance and lifespan. Avoid using abrasive tools or harsh cleaning solutions and apply a mild cleaning solution with a soft microfiber mop or mop pad. Use the cleaning products that fit to your hardwood flooring, because now the use of wax or oil for the hardwood flooring is not the right way. They will make the residue and it is hard to get rid of.
Last but not least, you may need the professional help. Why? They are the expert according to their experiences either. You should not clean your hardwood floor monthly but it is better for you to have it twice a year or every six months. By the help of the experts they know how to do it. It helps preserve the value of your hardwood flooring over time, and makes it easier for you to keep it clean afterward! This is the benefit from having your hardwood floors deep cleaned by the professionals at Robert Young Carpet Care. It's NOT a luxurious maintenance.
Robert Young Carpet Care
610-507-3066
Blog Post # 16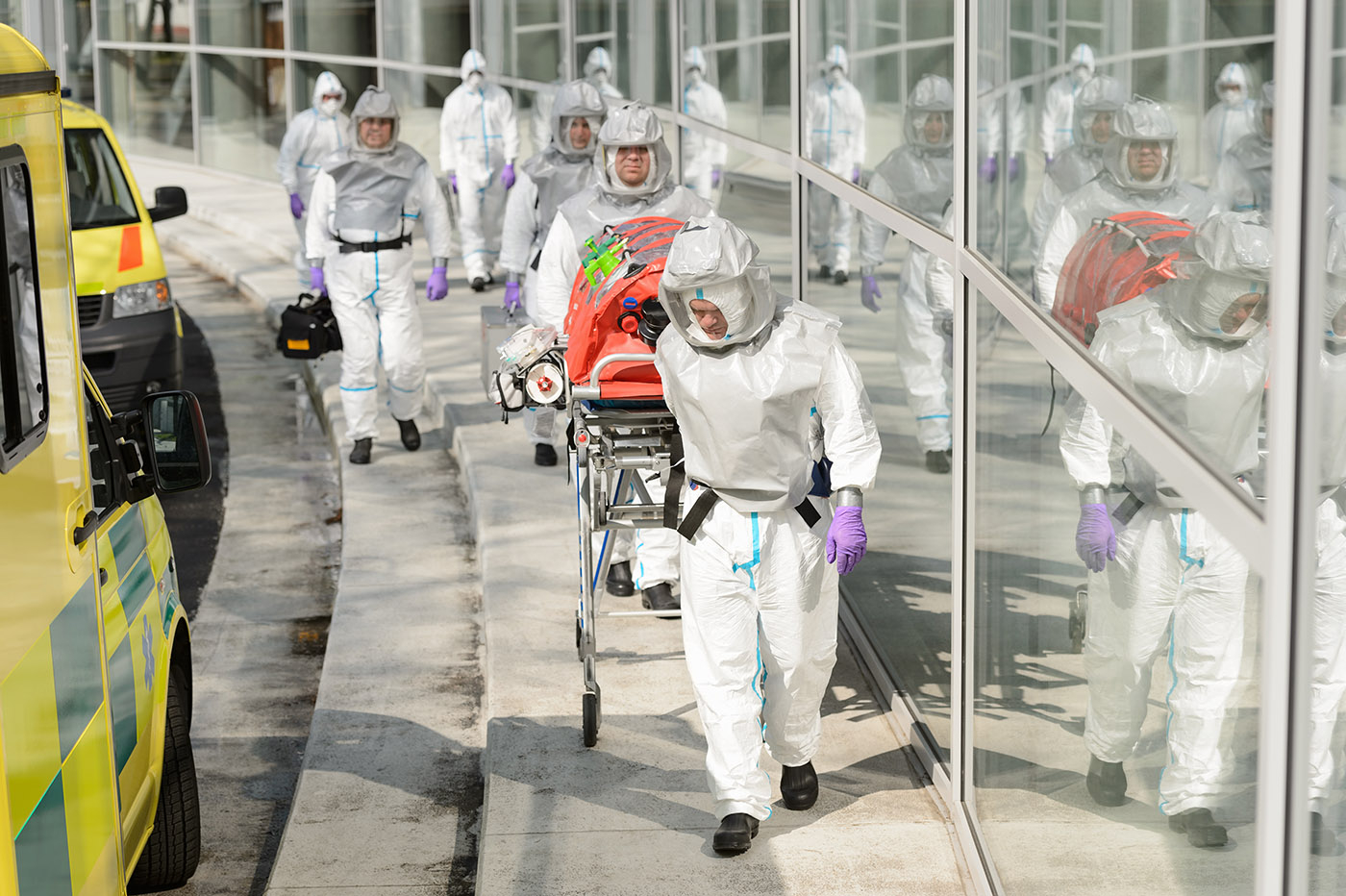 Hazmat Cleanup by Robert Young Carpet Care
No one can understand when they die. Unfortunately, not everyone lives with the family. What happened when someone dies without anyone knowing it? It's tragic, but it's happened. It will be found even a few days after the person's death.

We can say this is a type of death without supervision. This is revealed after a few days, several weeks, even several years. Naturally this body decays and the decaying body is very dangerous for anyone around the area and even some days after that occurs; that is why we need a professional cleaning service who handles the cleaning of the location.

Of course the decaying body will emit a smell that is very difficult to recognize, the area around it can be more dangerous because the liquid that comes out of the body. The leakage of the body liquid will attract insects and causes bacteria multiplication. This is very dangerous. This is why it is called the Hazmat  Cleanup. The liquid, the residue, and the pathogen are categorized as Hazmat.

Families and friends of the person that die could hardly recognize their relatives who died. When the body fails to pump oxygen to all the cells in the body, decay occurs very quickly. The nails are longer and the body secretes fluids. Lots of blood is scattered as well as pathogens left in areas that are not visible.

Robert Young Carpet Care is experienced in handling such matters and we have collaborated with the city of Reading for 6 years in doing the hazmat cleanup. We have handled hazmat cleanup cases not only in the cases of unattended death but also suicides or crime cases. We have helped many families after the death of a loved one. If you are in a situation where you need this service, you do need us, we are here for you and please call us.

Robert Young Carpet Care cleans, removes odors and does sanitation and even gets rid of the left behind residues. We keep our secrets, and our customers' privacy. We do it with dedication so that what we do can help our customers pass through the hard times.

For more information, don't be hesitate to contact us for all the cleaning care. We are happy to help you.


Robert Young Carpet Care
610-507-3066
Slime Slime Go Away…
I believe everybody has ever heard / known "Slime". "Slime" is the most in demand by children after the fidget spinner era. The appearance and the texture of the slime is slimy, elastic/chewy, soft, can be shaped as you wish but it is very fun when we play it, just squeeze it or pull it. Slime is believed to relieve the stress. It is not only for the  children but nowadays teenagers and adults are also happy to play Slime.
It gets EVERYWHERE though.
I'm here want to help how to get slime out of the carpets / rugs and everything else.
First of all, I let you know the basic ingredients of the slime then you know what you should do when the slime is unconsciously stuck to the rugs/ carpets or fabrics. Don't be panic!!!
I can share the information or if you still have the difficulties…
Call Robert Young Carpet Care will help you.
The basic ingredients of slime are liquid soap/shampoo, water, glue and goo sometimes borax.
So how to get of the slime out, we can use the cleaning solution, such as vinegar, warm water, rubbing  alcohol, goo remover, citrus solvent, and WD-40.
The tools are spoon or knife, vacuum, brush, old towel, gloves, and a little bucket for the warm water
Let's do it… and see how it works…
Ready?
Here we go, follow some steps…
Remove the slime first.

Remove as much as possible the glob of slime on your carpet. Take the spoon or knife try to scoop the excess of the slime away from the outside to inside or the center area.

Use the vacuum

Before vacuuming you have to be sure that the slime is dry so it won't clog the vacuum. Use the vacuum to suck the dried slime as much as possible. Do this in all directions of the areas.

Take the cleaning solution. You may choose either vinegar, rubbing alcohol, goo remover, citrus solvent, or WD-40. They can help to remove slime and stains from carpet.
PLEASE PUT ON THE GLOVES TO PROTECT YOUR HANDS FROM THE CLEANING SOLUTION!!!
Ready to go on?
Let's treat the stain…How?
After choosing the cleaning solution, you can spray or pour on the on the carpet. Saturate all the area. Be careful with the back area of the carpet.
Pour the product (citrus solvent or goo remover) on a towel, make sure use just enough product to wet the slime and stain and press it into the carpet.
Make the cleaning solution soaking and dissolving through the carpet.
Leave it for couple of minutes (more or less 12 minutes) since we are going to penetrate the fibers of the carpet.
What's next…?
After more or less 12 minutes, take your old cloth or paper towel to wipe away the area.
Don't do too much scrubbing!
IF THE SPOTS ARE STUBBORN, REPEAT THE PROCESS
Take the old towel, wet it with the hot water to rinse the area of the spot and squish out the excess. Still  with the towel, blot the carpet to remove the cleaning solution residue and the remaining of the slime.
Take a dry towel, press into the carpet to absorb the liquid as much as you can.
Let this area be exposed to the air so it can dry completely.
Further information?
You may contact us.
We can help you to give the solution, the syrup stain, pet odor on the rugs or carpet and many more.
We also use the Safe Non-Toxic – EPA Approved Green Products and Fast Drying Formula.
Safe for the humans and also for the animals because Robert Young Carpet Care really cares
Robert Young Carpet Care
610.507.3066
Can Cushions on the patio be washed? 

"How?"  Hand Wash?  Machine wash?

"When?"
These are the questions that I'm often asked by my customers.
In this article, I am going to share my experiences about those questions.
Spring has just been passed and we are in the summer time.It is a time to clean up the house and as well as our patio. It is a nice spot to sit outside while doing the bbq, eating and sitting there.
First of all, the things that you need to clean is the patio furniture and cushions.
For your information, there are some types of outdoor cushions and also what type of stain do you deal with on the cushions???
Of course, it depends on the type of fabrics and the cleaning equipment you need to use. Most patio  fabrics need to be treated with special coatings to protect from UV rays or water so it's important to check
any cleaning guidelines on the cushion tags to have specific cleaning
Basically there are many ways you can use to take care of your outdoor cushions:
HAND WASH OUTDOOR CUSHIONS

MACHINE WASH OUTDOOR CUSHIONS
CAN WE POWER-WASH OUTDOOR CUSHIONS???
HAND WASH OUTDOOR CUSHIONS
Most of the time in the cleaning instructions are not specified. If that so just clean the cushion with the mild dish soap mixed with warm water and put them in a sprayer bottle. Spray the both sides of the cushion wit this solution and make sure to get rid of all the dirt in the grooves and crevices. Let it sit more or less 15 minutes don't allow dry completely. Stand the cushions on the edge to dry.
instructions and restrictions.
MACHINE WASH OUTDOOR CUSHIONS
You may use the washing machine if you have the removable cushion.
Please be sure to read the all the care instructions mention and follow the recommendations.
Shake the cushions before washing to remove the dirt or you may use the vacuum cleaner.

As a pre-treat any stains, wash the covers. Allows the covers half dry (slightly damp) to stretch the material back into shape and place them back on the cushions. Please pay attention to have the covers half dry why? In order to avoid them from being shrunk and lose their shape.

CAN WE POWER-WASH OUTDOOR CUSHIONS???
Some of the manufacturers are not recommended, but you still can do it ONLY once or twice each season because it is the quickest cleaning method and we get the excellent results. Ha ha ha…
But you need to remember always use a lower-flow. To let them completely dry, turn the cushions on their sides to dry and flip.


There are also many kinds of "STAINS" that need the special treatments for the patio cusions.
Let's see on by one:
Mold and mildew

Bird droppings

Oil
Mold and mildew
How to treat the mold and mildew? Use a nylon brush and brush the mildew. Use the microfiber cloth to blot out the stain. Use the water thoroughly and dry completely.
Bird droppings
Prepare the solution of mild dish soap and warm water and put them into the sprayer bottle. Remove as much as possible the bird droppings. Spray on the stains, let the solution soak for awhile in the fabric then use soft bristle brush to clean and remove the stains.
Oil
Where does the oil come from? It comes from the insecticide sprayer, sunscreen and also the food falls onto the cushions.
Soak up any excess oil with a cloth and apply such as cornstarch on the stain. Let it be there for 15 minutes then scrape it with a straight edge. Repeat it if you think you need it. Spray with the solution to get rid of
the stain out then rinse thoroughly with a clean, damp microfiber cloth and dry it.
TIPS n TRICKS TO MAKE YOUR PATIO CUSHIONS LOOK NEW
Having something new is always our wish. Is it right?
We can make the patio cushions look new. We need do more to
make them look NEW

This to help cutting down on the stains, mold and mildew, and maintain the fabric.
CLEAN UP SPILLS AS SOON AS POSSIBLE

ROTATE THE CUSHIONS

MINIMIZE TO PUT THEM TOO LONG IN THE MOIST

PROTECT CUSHIONS WITH A WATER SEALANT.
If you still have the problem with the cleaning…or anything that you wanna know about how to clean your furniture, rugs, carpet, grout, and even pet odor…
Please feel free to ask us.
ROBERT YOUNG CARPET CARE IS ONE STOP SOLUTIONS OF YOUR CLEANING PROBLEMS
Robert Young Carpet Care
610.507.3066
Blog Post # 13

Deodorizer VS Odor Counteractant???
Hello, here we are again, Robert Young Carpet Care. Lately, we were very often asked by our customers about the smell--- smell--- smell??? The smell that surrounds us. And I answered YES!!! Because it's SUMMER TIME!!!

Why do people complain about odors more when the weather is humid???
What happens when they turn on the air conditioning?
What is the difference between deodorizer and odour counteractant?

Why is odor counteractant superior?

Approaching the Summer, people complain about many odors. Why? because all of the odors are caused by a high level of humidity so that the smell throughout the house appears. There are various types of odors in the house that are very disturbing, such as pet odor, mildew, mold, fungus, musky, and the smoke of cigarette
Robert Young Carpet Care doesn't just give the cleaning service only, but based on the knowledge we know, we also like to explain about those. We like to let our customers know exactly what we do in cleaning processes.

First of all, we would like to tell about the difference between the deodorizer and the odor counteractant. Since they like to have nice fragrance for their carpets or rugs.

DEODORIZER basically a substance that masks or neutralizes odors. It does not last long time, maybe it is only for 24 hours.

ODOR COUNTERACTANT is a super-strength and concentrated antiseptic and urinal deodorizer. It is  chemically engineered to react immediately and provide long-lasting effectiveness against pathogenic bacteria and most vile of odors.

It is used for neutralizing and eliminating the most obnoxious foul odors

Are you ready to know more about ODORS?
The humidity intensifies the odor, and they really make strong bad odors.

According to Robert Young Carpet Care, there are some ways of eliminating the humidity – the smell is gone away.

Close all the windows and turn on the Air Conditioner. Why? It's the easiest way to eliminate the humidity and it means the smell is gone away. It's simple! Run the dehumidifier – it takes the moisture of the air,
especially for the smell in the basement If the bad odours still exist… This is your time to call
the professional carpet care that can works for it.

So, when Summer is coming, let's clean the
house, call the carpet cleaning service to do for the things you want to get
rid of. The carpet cleaning service uses the odor counteractant NOT
the deodorizer even both of them means almost the same FRAGRANCE – the nice smell but they are DIFFERENT. Please take a look at above explanations.

We can say that odor counteractant changes of the odor and neuteralize the source of the odor or attack the odor and the bad odor will not come again while the deodorizer we only can get the nice smell for a short time.

Ask your carpet cleaning service what kind of fragrance that they use? Deodorizer or Odor Counteractant because the price of odor counteractant is more expensive than the deodorizer. It can emiminate the bad smell that comes from the cigarretes, rotten food, animals' waste, the body fluid.


In Robert Young Carpet Care, we give it for free with every cleaning service. We
also make sure we only use the Safe Non-Toxic – EPA Approved Green Products for
cleaning. We don't want to get poisoned and so as to others (customers).
Robert Young Carpet Care
610.507.3066
Blog Post # 12
Cleaning The Furniture
What's the best time to clean the furniture???<br>It's recommended once in every year at least.
Why we need to clean the FURNITURE? Because of the pollution, dust, mite, allergies, skin irritation, bad odor, the texture changes--- fluffy and soft or flat down.<br>The life span of the FURNITURE can be extended.

What does a professional do?<br>As in Robert Young Carpet Care, we apply the special treatment to repel the stain. Our special<br>treatment to clean and sanitizing the upholstery. Our treatment is bio gradable, Safe Non-Toxic – EPA Approved Green Products.<br>It's safe for human and pets

Robert Young Carpet Care
610.507.3066
Blog Post # 11
The Chocolate and Strawberry Milk Stains
These are the real photos… No Photoshop!!!

Have you ever experienced something like this?

Chocolate and strawberry milk syrup on your carpet?

Those kind of stains that are not easy to be cleaned.

A few days ago, someone called to use RYCC services. As usual this person told us about the problem that was going on.

For us, RYCC, it was another challenge.
We know this kind of problem is not easy, because the stains of chocolate milk and strawberry syrup use the edible food coloring ... It means their stains are hard to take care.
No Job that is too big or too small,
too hard or too easy.
Based on our experiences in our jobs, we strive to do it wholeheartedly, we strive to provide the best for our customers. We do with our passion and NO RUSH!!!

We also use chemicals that are environmentally friendly, which are not harmful to humans and animals too.
We conducted a series of efforts to determine what materials were the best on the market.

As we know nowadays there are so many good hygiene supporting materials, but we always use the best one.

Alright, we would like to show these photos. Sometimes pictures talk more than words..
Robert Young Carpet Care
610.507.3066
Blog Post # 10

Why Should Your Cleaning Company Use Fabric Protector?
This question usually is asked by the customers…
Let me explain it.

I believe we want to have our stuffs will be long lasting.
It is similar to how we treat our natural rugs from the moths. Once we killed the moth that was done by the  professional cleaning service, your professional carpet care will apply your rugs with chemical substances in order to prevent moth damage later.

The same idea with it, so that's why you call your professional cleaning service and they may apply the protector. Why? It helps maintaining the beauty, color and vigor of your furniture. This upholstery protector which is applied by the professional cleaning service will defends your fabric from stains and spills.
Robert Young Carpet Care
610.507.3066
Blog Post # 9

Saturday, April 6th, 2019
Moths in Rugs/Carpet
Do You Find Moth In The Rugs /Carpet?
Your rug looks clean and beautiful? Look carefully because there might be moths there.
Moth larvae are known to be very interested in natural fibers such as pure wool, silk, sheepskin, and expensive  cashmere.
We believe you don't want your favorite rug or carpet damaged by these insects right?
Let's look furthermore.

What is a moth?
Moths comprise a group of insects related to butterflies, belonging to the order Lepidoptera.  A chiefly nocturnal insect related to the butterflies. It lacks the clubbed antennae of butterflies and typically has a stout body,drab coloration, and wings that fold flat when resting. (Dictionary)
We are from Robert Young Carpet Care wants to talk about moths, because there're many cases we've been dealing with so far. Most of our customers have this kind of problem with their beloved rugs or carpet. >So, moth is a small
insect, it looks like a butterfly. It lays and hatches eggs in the rugs fibers.

The adults moths don't eat the fibers. They need the fibers to lay and hatch the eggs, but the larvaes do the feeding to the fibers.  Remember, having nice rugs is an investment, isn't it?<
It likes to eat the natural fibers, such as pure wool, silk, sheepskin, and expensive cashmere.
As the results our rugs/carpet ripped off, moths eat and destroy it.
 In this case Robert Young Carpet Care can help you to deal with this problem.

We have prevent products and this will be effective for around 1 year. This is a natural product, it is made from the flowers. EPA registered, with mint scent. It also kills a number of insect pests including roaches, lice, fleas, ants, beetles,
mites (scabies), roundworm, and bedbugs and their larvae.
Any questions about it?
Please don't hesitate. Feel free to contact us.
There's no floor we can't make beautiful!
We are the premier flooring specialist with 26 years' experience and proper certification to carefully treat all of the flooring in your home.
Robert Young Carpet Care
610.507.3066
Blog Post #8

Friday, January 25th, 2019
How to Remove Cigarette Odors from Home
Removing the smell of cigarettes from your home is not an easy task, but with enough work and the right products, it can be achieved. Cigarette smoke, and tar can infiltrate every nook, cranny, and gap in the house and its pungent odor is